---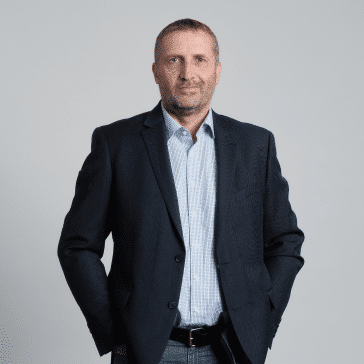 Hello, I'm Istvan, and I'm the Head of Structural Design here at Staticus. We are one of the largest full-service façade contractors in Northern Europe. We're looking for an experienced Building Physics Engineer to join our team of pragmatic visionaries. As a Building Physics Engineer in my team, you'll have the opportunity to work at the intersection of engineering, architecture, and environmental science, contributing to the development of cutting-edge building designs and technologies. Working in partnership with structural design engineers, you'll be optimizing the performance of the structures we design, build, and install, ensuring they meet stringent energy efficiency and environmental standards.
---
Your future role
Analysis and Evaluation: Perform in-depth thermal and condensation analyses of residential, commercial, and industrial projects built in a wide range of climatic conditions as part of the design stage of our façade projects.
Engineering Design: Perform calculations and assessments of sound reduction, and flanking sound insulation.
Risk Assessment: Analyze project specifications to assess risks and identify opportunities for improvement, ensuring that projects are executed efficiently and effectively.
Documentation and Reporting: Prepare calculations, drawings, specifications, and reports. This includes ensuring accuracy, clarity, and adherence to project requirements, codes, and standards throughout the project lifecycle.
Process Improvement: Contribute to the continuous improvement of system details, design processes, reports, and tools, driving innovation and efficiency within the team.
Stakeholder Engagement: Work closely with cross-functional teams, including architects, concept and structural engineers, and project managers, to ensure seamless integration of building physics principles into our façade projects.
What do we expect from you?
Education: A degree in Building Physics or a related engineering discipline.
Experience: Relevant experience in a similar role.
Technical Expertise: The ability to carry out static and dynamic thermal calculations, acoustic calculations, and sound insulation assessments. The ability to assess fire strategies for façades is an advantage.
Problem-solving Skills: Strong analytical skills and attention to detail when identifying and resolving Building Physics design challenges. This includes the ability to proactively propose innovative and practical solutions that balance safety, cost-efficiency, and sustainability.
Communication Skills: The ability to represent and translate technical information into clear and understandable terms for internal and external stakeholders in English (at least B1/B2 level).
Project Management: The ability to manage projects effectively, including coordinating activities with Agile teams, adhering to project timelines, and ensuring that the deliverables meet client expectations and regulatory requirements.
Readiness to Learn: Building Physics is a dynamic field. We expect you to have a commitment to ongoing learning, and staying updated on industry trends, regulations, and emerging technologies.
What do we offer?
Career Path: Become a part of a diverse and inclusive team that thrives on collaboration, innovation, and mutual support. 65% of our current management team joined Staticus as a specialist and have worked their way up.
Work-life Balance: Flexible working hours and remote work possibilities.
Tailored Company Benefits that Suit Your Preferences: These can include health insurance, study funding, or other offerings designed to support your well-being and professional growth.
Why join us?
Market Pioneers: We work on bespoke projects in 7 markets across Europe, partnering with world-famous architects and general contractors. We are committed to robust future expansion and have solid plans for future growth in other markets including Austria, the Netherlands, and the United States of America.
Benchmark-setting Projects: The projects we work on set new Innovative and Sustainable Approaches: Our R&D team is on a relentless quest to pioneer innovative and sustainable solutions. As part of our team, you'll immerse yourself in creating high-end projects that have an average value of EUR 12 million and feature tailored engineering solutions. For example, we designed, produced, and installed the first closed cavity façade in Northern and Eastern Europe.
Non-hierarchical Structure: As part of a company that offers a full value chain, you'll have the rare opportunity to influence every stage of a project's lifecycle. From conceptualization to execution, your contributions will shape the entire process.
Diversity: In our international company, team members share a global mindset. You'll find yourself collaborating with a diverse group of over 100 façade designers from 11 different countries, each contributing their own expertise and fresh perspectives.
Professional Growth: You'll become part of an environment where sharing expertise is a core principle. 90% of our colleagues say they receive consistent support from their peers, underscoring our commitment to teamwork and mutual growth.