---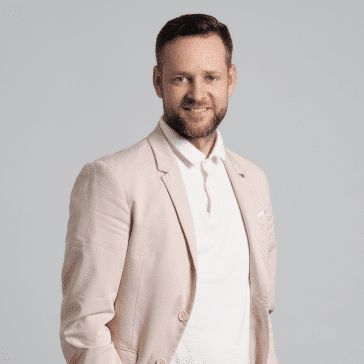 Hello, I'm Martynas, and I'm the Head of Workshop Design here at Staticus. We are one of the largest full-service façade contractors in Northern Europe. We design, produce and install curtain walls that are distinctive and sustainable, all delivered using the most advanced technologies available. We achieve this by leveraging our more than 20 years of experience and our innovative and agile approach.
We are currently looking for a Design Engineer to join our international team to work on benchmark-setting projects in major European cities. Apply today, and if you have any questions about the role, our projects or our mission, let me know and I'd be happy to tell you more.
---
Your future role
Preparing detailed technical façade system design drawings ready for production.
Forming material orders using internal company systems.
Preparing detailed installation drawings.
What we expect from you?
A higher education in engineering.
Experience of successfully working as a Design Engineer.
The ability to work with AutoCAD, SolidWorks, and/or Inventor.
The ability to represent the company and communicate with international colleagues in English (at least B1/B2 level).
Good planning and time management skills, and the ability to work both independently and as part of a strong team.
What do we offer?
Professional growth and development opportunities (including international training courses and seminars). With 65% of our current management team having joined Staticus as a specialist and worked their way up, we are a company that provides concrete pathways for your career development.
Flexible working hours and remote work possibilities (some of our colleagues work remotely or partially remotely).
Additional company benefits based on your preference (which could include health insurance, study funding, or something else).
In Lithuania, the salary offer typically ranges from 2455 EUR gross, based on your skills, competencies, and experience. For candidates in other countries, the salary offer will be determined using the same criteria, taking into account the local market conditions.
Why join us?
We are a leading façade contractor in Northern Europe that offers a full value chain to our customers, from consultancy and design through to manufacturing and warranty services.
We work on bespoke projects in 7 different markets in Europe, partnering with world-famous architects. We also have strong plans for future growth – 100% of our project managers said they think our organisation will continue to be successful in the future.
We implement innovative and sustainable projects that have an average value of EUR 12 million. We are constantly looking for the best solutions possible, and work with advanced technologies to achieve this. For example, we designed, produced and installed the first closed cavity façade in Northern and Eastern Europe.
You will be part of a friendly, supportive and experienced international team where everyone is eager to share their knowledge with you – 90% of our colleagues say that they always receive help from their colleagues at work.