---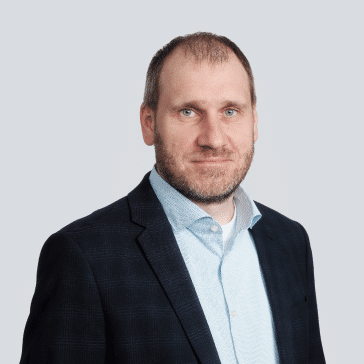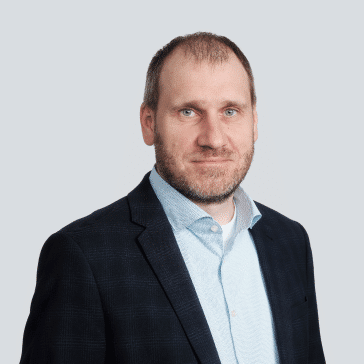 Hello, I am Paulius and I'm the Chief Project Management Officer here at Staticus.
We have been at the cutting edge of façade design, production, and installation in Northern Europe for more than 20 years. We are currently expanding dynamically in the UK market, and are working with more and more top-level companies on landmark projects.
As a Managing Quantity Surveyor, you will bring your in-depth knowledge of construction cost management, together with expertise in and a detail-oriented approach to contract administration, negotiation, and the oversight of contract scope variations within assigned team projects.
This role offers a unique opportunity to work on a diverse range of projects, collaborate with cross-functional teams, and make a significant impact on our organisation's success.
---
Your future role
Contract Analysis and Negotiation: Review contracts, carry out commercial risk assessments, and engage in contract negotiation yourself or support the Sales team in negotiating contract terms and annexes.
Project Manager Support: Assist and advise Staticus project managers on commercial questions and risks, and support them in solving contractual issues (such as changes, losses, and delay claims).
Claims and Legal: Oversee any variation applications and claim processes/documentation in our assigned projects, and cooperate with in-house and external lawyers.
Company Procedures: Create company-wide standards and procedures related to your field of activities.
Knowledge sharing: Increase the competencies of your colleagues by educating and coaching them on contractual communication and obligations.
What do we expect from you?
Education: A Degree in Quantity Surveying, ideally with further training in JCT / Contract Law.
Experience: A minimum of 5-7 years experience in a Senior QS, Managing QS, or Commercial Manager role in the UK construction industry either for a general contractor or a major subcontractor.
Technical Expertise: Strong knowledge and understanding of contracts, especially with JCT and bespoke contracts.
Legal Expertise: A good level of experience in contract law and a track record of providing contractual expertise relating to the provision of high-value complex goods and services.
Communication Skills: Strong presentation, debating, and negotiation skills.
Management Skills: Effective ability to manage internal and external stakeholders.
Integrity and trustworthiness: Demonstrable experience working with confidential information and in confidential situations, and an unyielding commitment to legal and regulatory compliance.
What do we offer?
Career Path: With 65% of our current management team having joined Staticus as specialists, we are a company that provides concrete pathways for your career development.
Professional growth: We offer our team a range of development opportunities, including international training courses and seminars.
Work-life Balance: Flexible working hours and remote work possibilities (some of our colleagues work remotely or partially remotely).
Tailored Company Benefits that Suit Your Preferences: These can include health insurance, study funding, or other offerings designed to support your well-being and professional growth.
Why join us?
Market Pioneers: We work on bespoke projects in 7 markets across Europe, partnering with world-famous architects and general contractors. We are committed to robust future expansion and have solid plans for future growth in other markets including Austria, the Netherlands, and the United States of America.
Benchmark-setting Projects: The projects we carry out set new standards for aesthetics and performance. Our high-end projects have an average value of €30 million and feature customised engineering solutions.
Innovative Approaches: Our R&D team is on a relentless quest to pioneer innovative and sustainable solutions. For example, we designed, produced, and installed the first closed cavity façade in Northern and Eastern Europe.
Long-term sustainability: We are committed to sustainability and long-term thinking. Our sustainability strategy is focused on five key focus areas: transparency, partnerships, innovation in design and delivery, climate protection, and being a sustainable organisation.
Expertise: You will be surrounded by highly competent professionals – 70% of our project managers have acquired PMP or Prince2 certificates.
Non-hierarchical Structure: As part of a company that offers a full value chain, you'll have the rare opportunity to influence every stage of a project's lifecycle. From conceptualization to execution, your contributions will shape the entire process.
Diversity: In our international company, team members share a global mindset.
Professional Growth: You'll become part of an environment where sharing expertise is a core principle. 90% of our colleagues say they receive consistent support from their peers, underscoring our commitment to teamwork and mutual growth.