---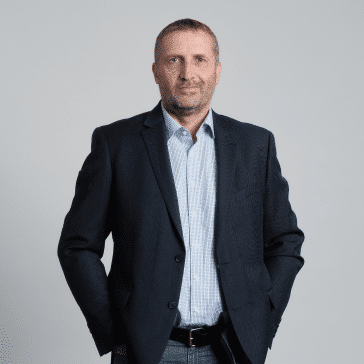 Hello, I'm Istvan, and I'm the Head of Structural Engineering here at Staticus. We are one of the largest full-service façade contractors in Northern Europe. Our international team works on benchmark-setting projects in major European cities, constantly pushing the boundaries and embracing new technologies to create safe and functional buildings that lead the way for sustainability and performance. We are growing into new markets like Denmark, the Netherlands, and, most recently, Austria. That is why we are looking for an Austria-based Structural Design Engineer with a deep knowledge of the Austrian market to join our team of pragmatic visionaries.
---
Your future role
Using your expertise in structural engineering to design and analyse various building structures – including residential, commercial, and industrial projects – as part of the design stage of our façade projects.
Using your deep knowledge of the Austrian market to integrate structural design requirements seamlessly into overall project plans while working closely with architects, contractors, and other stakeholders.
Collaborating effectively with project partners and colleagues to resolve design challenges, provide technical guidance, and maintain efficient communication throughout the project lifecycle.
Conducting detailed structural analyses using appropriate software and tools to ensure the safety, stability, and integrity of the designed structures.
Preparing comprehensive design documentation such as calculations, drawings, specifications, and reports. This includes ensuring accuracy, clarity, and adherence to project requirements, codes, and standards. You will also be reviewing and updating design documentation as necessary throughout the project lifecycle.
What we expect from you?
In-depth knowledge of the Austrian construction industry, including its regulations, codes, and standards.
A comprehensive understanding of the principles of structural engineering, including load analysis, material properties, structural behaviour, and stability.
Proven experience in conducting structural design calculations and analyses for various building types such as residential, commercial, and industrial structures.
Strong analytical and problem-solving skills to identify and resolve structural design challenges. This includes the ability to proactively propose innovative and practical solutions that balance safety, cost-efficiency, and sustainability.
The ability to produce detailed and comprehensive design documentation including calculations and specifications.
A higher education in Civil Engineering.
The ability to work with at least some of the following programmes: Autodesk Robot, Dlubal, Insul, Flixo, Mepla, Nastran, and Solidworks simulations.
The ability to effectively communicate in German (C1/C2 level).
The ability to represent the company and communicate with international colleagues in English (at least B1/B2 level).
The ability to manage projects effectively, including coordinating your activities with multidisciplinary teams, adhering to project timelines, and ensuring deliverables meet client expectations and regulatory requirements.
What do we offer?
Professional growth and development opportunities (including international training courses and seminars). With 65% of our current management team having joined Staticus as a specialist and worked their way up, we are a company that provides concrete pathways for your career development.
Flexible working hours and remote work possibilities along with the opportunity to work in person at our office in Vienna.
Additional company benefits based on your preference (which could include health insurance, study funding, or something else).
Why join us?
We are a leading façade contractor in Northern Europe that offers a full value chain to our customers, from consultancy and design through to manufacturing and warranty services.
We work on benchmark-setting projects in 7 different markets in Europe, partnering with world-famous architects. We also have strong plans for future growth in other markets including Austria and the Netherlands.
We implement innovative and sustainable projects with an average value of EUR 12 million. We are constantly looking for the best solutions possible, and work with advanced technologies to achieve this. We pioneered the use of closed cavity façades in Scandinavia. Our R&D initiatives include developing our own façade system and creating a next-generation hybrid unitized façade with much lower embodied carbon.
You will be part of a friendly, supportive, and experienced international team where everyone is eager to share their knowledge with you – 90% of our colleagues say that they always receive help from their colleagues at work.