---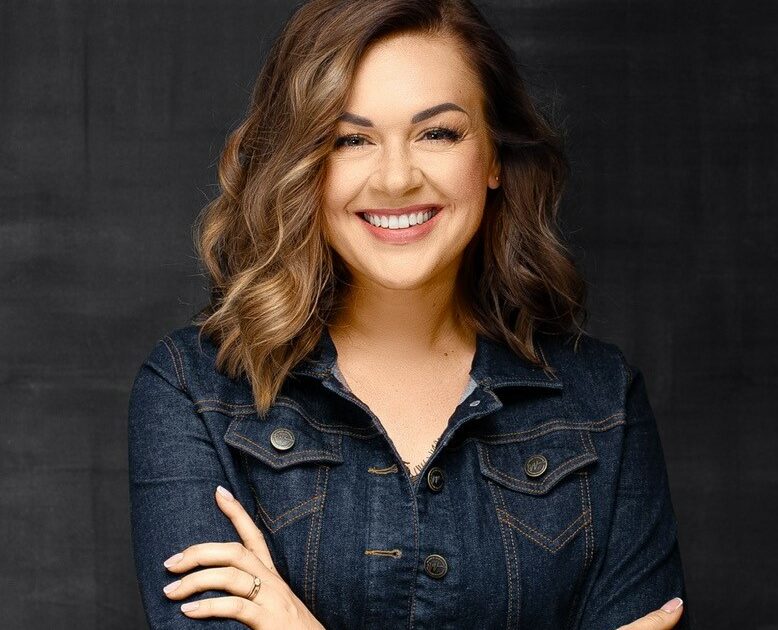 Hello, I'm Justina, the Chief People Officer here at Staticus. We have been at the cutting edge of façade design, production, and installation for more than 20 years, across Northern Europe. Therefore, we have an ambitious agenda ahead and I am looking for a new Talent Acquisition Lead to join to join our team of pragmatic visionaries.
As the Talent Acquisition Lead at our company, your role will be instrumental in shaping the future of our organization by strategically acquiring and nurturing top talents across Europe. You will play a role in building a workforce that aligns with our company's values and strategy for excellence in the facade industry. So, if you're looking for a fresh perspective and you're ready to accelerate your career at a leading European company, apply today.
---
Your future role
Talent Acquisition Strategy: Review, shape, and implement high-standard external and internal hiring processes to create and enable a global talent acquisition strategy.
Recruitment and Sourcing: Source, recruit, and hire the best global professionals (with a focus on engineering profiles), while enabling the most effective tools for global talent acquisition.
Team Management: Manage a team of Talent Acquisition partner(s) and intern(s).
Leadership: Ensure hiring competency development across the managers and team leads.
Candidate Experience: Ensure best-in-class candidate experience by continuously providing proposals for hiring process improvements and taking part in/owning the implementation process.
Employer Branding: Contribute to Employer Branding strategy creation and implementation.
What do we expect from you?
Recruitment Experience: At least 2 years of experience working successfully in hiring, global hiring experience would be an advantage. Knowledge of the bar-raising recruitment process, people management, and people strategy execution.
Proven Experience: basic-medium level of Lithuanian Labour Law knowledge (knowledge of other countries would be an advantage).
Communication Skills: The ability to represent and communicate information (verbal and written) for the internal and external stakeholders in English (at least B2 level).
Leadership Skills: Ability to organize, lead, and develop people by motivating a team of recruiter(s) and interns effectively.
Strategic Thinking: Good planning and excellent organizational skills, persistence, analytical thinking, and ability to develop and execute talent acquisition strategy that aligns with the company's goals and growth plans.
Relationship Building: Flexibility and responsiveness when faced with non-standard situations, with the ability to build strong relationships with hiring managers, internal stakeholders, external partners, and candidates.
Adaptability: Proactiveness and passion for the job you do, with a proven record of a never-stop learning attitude.
Location: Because most of the hiring managers are located at our headquarters in Vilnius, you will need to be based in Lithuania.
What do we offer?
Inclusive Workplace: Safe space to create great things. Our People Team has high ambitions and you are welcome to join us.
Onboarding Process: Benefit from a thorough and well-structured onboarding program that introduces you to our company culture, values, and processes by allowing you to build knowledge of the industry we operate in.
Career Path: Become a part of a diverse and inclusive team that thrives on collaboration, innovation, and mutual support. 65% of our current management team joined Staticus as a specialist and have worked their way up.
Work-life Balance: flexible working hours and remote work possibilities.
Tailored Company Benefits That Suit Your Preferences: These can include health insurance, study funding, or other offerings designed to support your well-being and professional growth.
Compensation: performance-based incentives starting from 2500 EUR (before taxes).
Why join us?
Market Pioneers: We work on bespoke projects in 7 markets across Europe, partnering with world-famous architects and general contractors. We are committed to robust future expansion and have solid plans for future growth in other markets including Austria, the Netherlands, and the United States of America.
Benchmark-setting projects: The projects we work on set new Innovative and Sustainable Approaches: Our R&D team is on a relentless quest to pioneer innovative and sustainable solutions. As part of our team, you'll immerse yourself in creating high-end projects that have an average value of EUR 12 million and feature tailored engineering solutions. For example, we designed, produced, and installed the first closed cavity façade in Northern and Eastern Europe.
Non-hierarchical structure: As part of a company that offers a full value chain, you'll have the rare opportunity to influence every stage of a project's lifecycle. From conceptualization to execution, your contributions will shape the entire process.
Diversity: In our international company, team members share a global mindset. You'll find yourself collaborating with a diverse group of over 100 façade designers from 11 different countries, each contributing their own expertise and fresh perspectives.
Professional growth: You'll become part of an environment where sharing expertise is a core principle. 90% of our colleagues say they receive consistent support from their peers, underscoring our commitment to teamwork and mutual growth.