---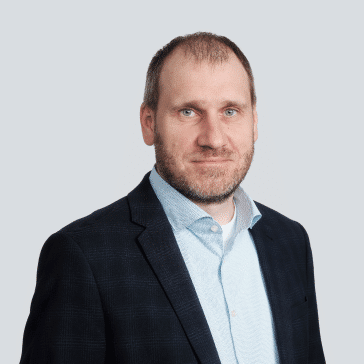 Hello, I'm Paulius, the Chief Project Management Officer here at Staticus. For our team of project managers, no two days are the same. We work on standard-setting projects together with the most famous architects and consultants, and we do it across Europe: Sweden, Norway, the UK, and more. Working with different teams in different countries means we're always gaining new perspectives.
We're currently looking for a Project Manager to join our fast-growing, innovative team. So, if you're looking for a fresh perspective and you're ready to accelerate your career at a leading European company, apply today! Or if have any questions, feel free to contact me and I'd be happy to tell you more.
---
Your future role
Maintaining customer relations and ensuring effective communication as every project we work on is unique and bespoke. And there are multiple parties involved – the main contractors, façade consultants, the investors, world-famous architects, and more. You will need to develop strong and effective working relations with all project stakeholders, and ensure they are informed and updated as the project progresses.
Project planning, coordination, risk management, and budget and deadline control and reporting.
You will be taking ownership of these activities on major European projects. The complex and large-scale projects you work on will have an average value of €12 million, and some projects have budgets as high as €30 million. Projects typically take from 1.5 to 3 years.
Coordination of the project team – you will be responsible for coordinating the activities of the Staticus project team. All of our projects are managed using Agile principles and practices.
What do we expect from you?
A higher education in engineering.
Experience of successfully working in the field of construction project management.
Knowledge of legislation related to the construction process.
Good planning, budget management and negotiation skills.
The ability to represent the company in English (at least B2 level).
The ability to unite and motivate the project team and encourage the pursuit of the same goals.
What do we offer?
Professional growth and development opportunities (including international training courses and, seminars). With 65% of our current management team having joined Staticus as specialists, we are a company that provides concrete pathways for your career development.
Flexible working hours and partial remote work possibilities (some of our colleagues work remotely or partially remotely).
Additional company benefits based on your preference (which could include health insurance, study funding, or something else).
Why join us?
We are a leading façade contractor in Northern Europe (we offer the full value chain to our customers, from consultancy and design through to manufacturing and warranty services).
We work on bespoke projects in 7 different markets in Europe, partnering with world-famous architects. We also have strong plans for future growth – 100% of our project managers said they think the organisation will continue to be successful in the future.
We implement innovative and sustainable projects that have an average value of EUR 12 million. We are constantly looking for the best solutions possible, and work with advanced technologies to achieve this. For example, we designed, produced, and installed the first closed cavity façade in Northern and Eastern Europe.
We are committed to sustainability and long-term thinking. Our sustainability strategy is focused on five key focus areas: transparency, partnerships, innovation in design and delivery, climate protection and sustainable organization.
You'll be surrounded by highly competent professionals – 70% of our project managers have acquired PMP or Prince2 certificates.
You'll be part of a friendly, supportive and experienced international team where everyone is eager to share their knowledge with you – 90% of our colleagues say that they always receive help from their colleagues at work.