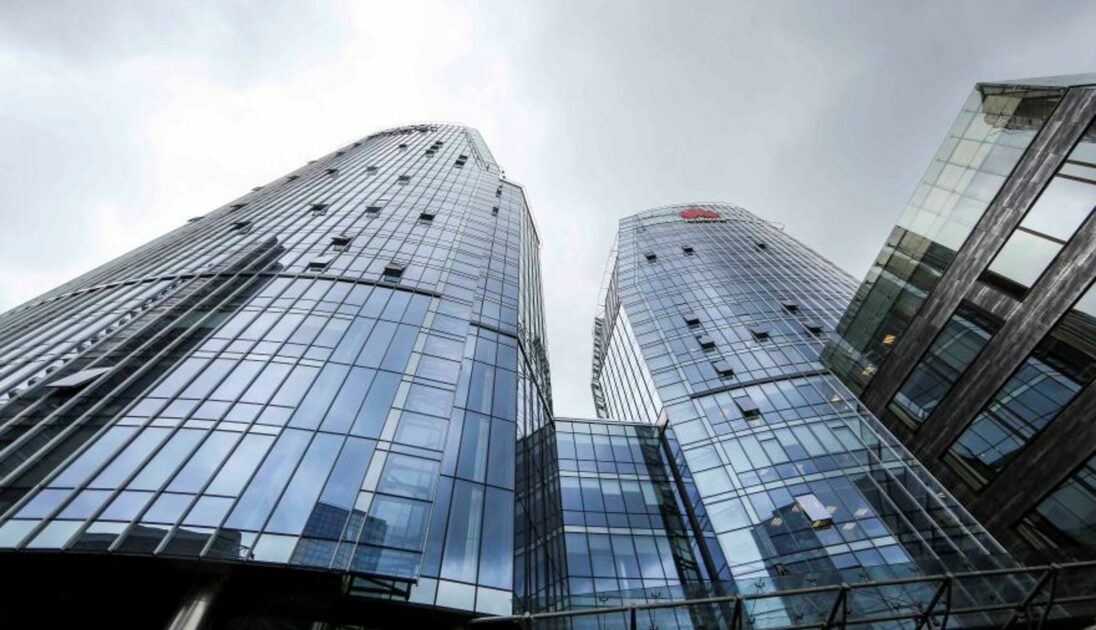 3 BURĖS (Vilniaus Verslo Uostas) is settled in the central part of Vilnius. This is one of the largest business centers in Lithuania. High-rise project was recognized as the most modern business center in the Baltics.
STATICUS took part in building envelope engineering, production, and installation. It was one of the first offices complex in Vilnius with energy performance class A and built in accordance with the international LEED environmental certificate standards.
One of engineering solutions and technologies implemented to TGU Glass facades was the cold bending principle. Although it might not look like this, glass is very flexible material, the thinner it is – it has more flexibility. Beautiful geometries can be achieved within possibilities of cold glass bending.
Interesting about this project is that standard aluminium profiles from a supplier's catalogue were used. There were no bespoke/custom profiles created for this project, which appeared as time & cost-effective decision.