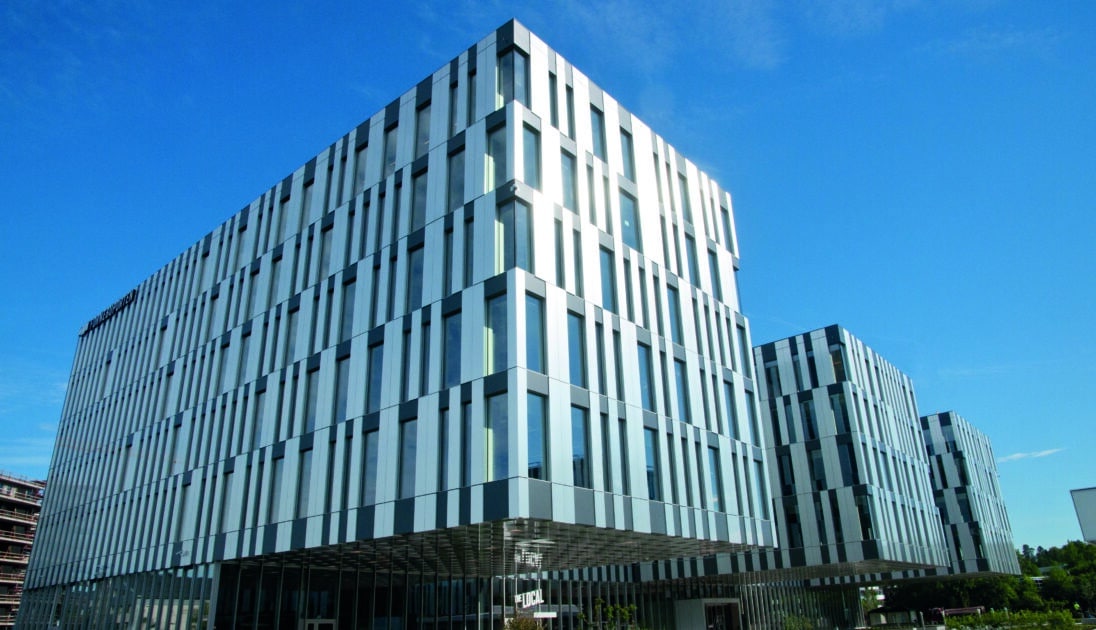 Both modern and functional, the Fornebuporten building complex is designed to be welcoming and transparent with optimized daylight. On the ground floor, the continuous curtain wall, which stretches from floor to floor, allows a ceiling height of more than five meters.
This project included a number of unique features that required tailored solutions. On the ground floor, there is a continuous curtain wall that extends from floor to floor. This allows for a ceiling height of more than five meters.
Meanwhile, the glazing systems used in the sunken courtyard provide additional daylight by reflecting water surfaces into the depth of the building.
Furthermore, the building's geometry consists of large cantilevers projecting over the ground floor and into the exterior landscape.
Accommodating building deflections and incorporating the sixth elevation to the exterior space beneath were also key challenges when implementing the special design for this building.
The biggest challenge was to produce unitized facade units together with the interior wall including exterior venetian blinds and inner roller blinds, no additional works on-site for the interior wall, everything was done in the factory. 20 m length building cantilevers were also challenging for picking the right system solution for unitized facade considering building movements, deflections due to the 20 m cantilevers, to have a possibility to absorb the high deflections of the floors due to these large consoles.