---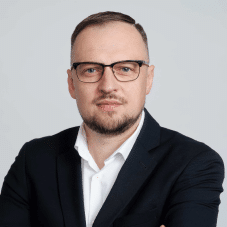 Hello,
I am Vaidas, Chief Technical Officer at Staticus. We are one of the largest full-service façade contractors in Northern Europe. And we work with some of the most advanced technologies and materials to design, manufacture, and install unique and sustainable façades. At any one time, we're typically working on from 12 to 18 projects, all at different stages of development. And these are major projects with lasting long-term impacts on the cities they are in – the average value of a Staticus project is  €12 million.
We're looking for a Project Procurement Manager to join our team. You will be responsible for taking care of all the procurement and supply needs for the project assigned to you. You should be someone who excels when executing negotiations, and who always looks for effective cooperation when aligning different interests. If building long-term partnerships comes naturally to you, and you want to contribute to the implementation of innovative and impactful projects in international markets, I invite you to apply. Or if you have any questions, I'd be happy to tell you more.
---
Your future role
Development and implementation of the procurement process for a specific project.
Management of large-scale foreign partners/suppliers. A single project may require you to cooperate with 20 – 35 suppliers from all over Europe.
Coordination of the procurement and supply process with the project team.
Identification and selection of new suppliers and analysis of suppliers' offers. We work mainly with the largest suppliers of façade materials in Europe.
Negotiation of material supply conditions and preparation of contracts incoordination with both colleagues and suppliers.
Risk assessment and claim management.
Responsibility for the efficient procurement of materials and services required for the project in accordance with the planned project deadlines.
What we expect from you?
3 years of professional experience, preferably in the construction sector, in roles such as procurement management, supply chain management, project management, sales or similar.
An independent, organised, and results-oriented approach with knowledge of project management processes.
Experience working with large foreign partners and the ability to represent the company in English (at least B2 level).
Strong skills in communication, planning, organisation and time management.
The ability to negotiate and make cost-effective decisions.
Flexibility and leadership, and the ability to quickly orientate yourself and effectively solve problems.
What do we offer?
Professional growth and development opportunities (including international training courses and seminars). With 65% of our current management team having joined Staticus as a specialist and worked their way up, we are a company that provides concrete pathways for your career development.
Flexible working hours and remote work possibilities (some of our colleagues work remotely or partially remotely).
Additional company benefits based on your preference (which could include health insurance, study funding, or something else).
In Lithuania, the salary offer typically ranges within 3200-4500 EUR gross, based on your skills, competencies, and experience. For candidates in other countries, the salary offer will be determined using the same criteria, taking into account the local market conditions.
Why join us?
We are a leading façade contractor in Northern Europe that offers a full value chain to our customers, from consultancy and design through to manufacturing and warranty services.
We work on bespoke projects in 7 different markets in Europe, partnering with world-famous architects. We also have strong plans for future growth – 100% of our project managers said they think our organisation will continue to be successful in the future.
We implement innovative and sustainable projects. We are constantly looking for the best solutions possible, and work with advanced technologies to achieve this. For example, we designed, produced and installed the first – and so far the only – closed cavity façade in Northern and Eastern Europe.
You will be part of a friendly, supportive and experienced international team where everyone is eager to share their knowledge with you – 90% of our colleagues say that they always receive help from their colleagues at work.